Feast of Egos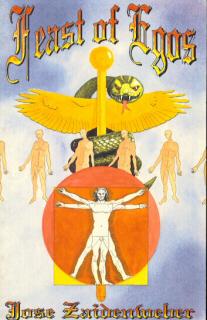 Autor:

Titulo

Feast of Egos

.

Lugar de publicación, Editorial y Fecha:

U.S.A

,

Dorrance Publishing Co.

, .
The hypothesis is daring and revolutionary: Legthening human lifespans through the introduction of sybthesized molecules into the brain in order to enhace neuraal transmissions. Through the proper use of these marvellous bioparticles, unrevealed genetic defects can be detected and cured.
Dr. Andrea Mesnier's brash theory is met with skepticism and fear by the Assembly of Monitors of the Universal Government, who believe the survival of man lies in the treatment , making his case to a seminar of specialists from all fields of medicine and biology. Only one man steps forward to participate -Dr. Jay Camerun- one of the elite members of the ruling Assembly of Monitors and a man obsessed with seeing the future but fearfl of the dehumanizing impact of cloning. As the scientific community which treatens to terminate their research and perhaps their very lives as well.
A riveting, futuristic psycho-thriller, Feast of Egos weaves a suspenseful examination of the complexities of the human mind -its needs, its desires, and its desperate yet sometimes foolhardy longings for immortality. Clones may be here tomorrow, in a hundred years, or perhaps may already exist. Jose Zaidenweber, a psychiatrist by profession, skillfully presents the ievitable and perilous consequences which lie chillingly within reach of curent scientific research and somberly within the scope of human folly.